First Aid Kits And First Aid Cabinets - First Aid Cabinets Dressing - Emergency Products Supplies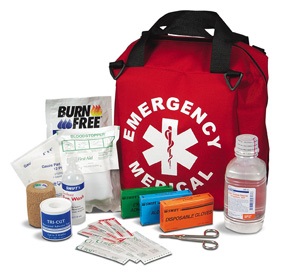 First Aid Products
A comprehensive range of First Aid Supplies and Health and Safety -more than 800 First Aid products, including Resuscitation Kits, First Aid Eye Care Kits, Burns Kits, First Aid Stocked Cabinets, Bandages, Dressing, Hot and cold therapy, Emergency stretchers and Transit Chairs.
First aid cabinets in this section include the Cederroth Cabinet - First Aid Product Storage, the Cederroth First Aid Panels - Small Office Kit, and the Cederroth Refill Items - Restock Panels and Cabinets. The extensive range of First Aid kits includes - but is not limited to - Evolution Series Modular Brackets - First Aid Release, First Aid Kit Refill Items - Restock Emergency Packs, and the First Aid Kits - Compact Sports First Aid Kit.
The Transit Chairs and Emergency Stretchers in this category include the Escape Chair - Evacuation In Emergency Situations, the Pole Stretchers - Lightweight Casualty Movement Device, and the Transit Chair 4 Wheel - Emergency Wheeled Transportation. The Dressing and Wound Care products in this category include the Microporous Tape Individually Boxed - Dressing Maintenance, the Plasters - Blue Washproof - Sterile Catering Dressing, and the Plasters - Fabric Washproof - Sterile, Stretchable Material.
Please select one of the categories above to browse the full range of First Aid Supplies and Emergency Products.
---