Electrosurgery Instruments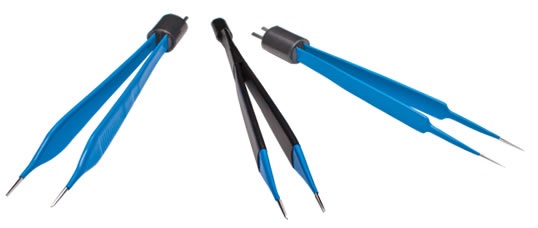 Electrosurgery and diathermy instruments for coagulating tissue by means of an electric current
We offer a wide range of electrosurgical instruments and accessories
The instruments are available both as single use and re-usable . All surgical instruments are made in Japanese steel
The plug and 2 pinis compatible with all the generators as below as its adjustable.
Valley lab ,erbe , Martin, Conmed ,Bovie ,emc and Dolly
Diathermy instruments with ergonomic design to ensure ease of use during long surgical procedures
The range include bipolar forceps, monopolar forceps, cables, ESU Pencil,electrodes & loops, instruments for OB/GYN & diathermy.
The range also include
diathermy quivers for the temporary storing of diathermy instruments during electrosurgical procedures.
Manufactured to the highest standards. Accredited to ISO 9001, ISO 13485 (SGS UK) and are CE marked in accordance with the Medical Devices Directive.