Surgical Instrument Sets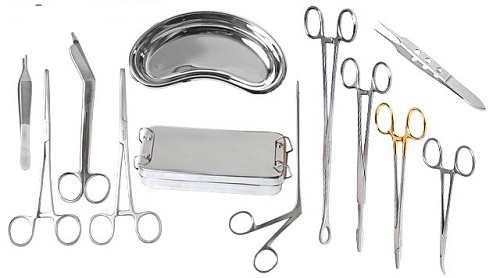 Comprehensive range of reusable surgical instrument sets covering most surgical specialties.

We offer a full line of surgical instruments sets that can be customised after requirement for the specified surgical procedure
Our surgical instruments are made from high grade Japanese stainless steel that is corrosion resistance for improved performance and durability

The range includes ENT Sets for ear, nose, throat, general surgery set , breast surgery sets and sets for head and neck surgery.
The surgical sets are made to order and as such not covered by the 14 days return policy .
Our surgical instruments sets have a 10-year warranty. Guaranteed to be free from defects in workmanship and materials for a minimum of 10 years.
In the unlikely event that any instrument is found to be unsatisfactory in normal use within 10 years of purchase it will be refurbished or replaced free of charge. This guarantee does not cover products which have become defective through misuse, neglect, or repair by other companies.
All Surgical Instruments are accredited to ISO 9001:2000 and are CE marked in accordance with the Medical Devices Directive.